Hello from Anna + Calvin!
A Range of Strengths for People and Pets
Whole Plant, Full Spectrum
"Trust but verify" is our motto; it is our mission to produce the highest quality hemp extracts available, and assure that they are pure, safe, and true to our potency promises."
AFC CBD has been amazing!  I've been taking CBD for about a year now.  I'm off diabetes medication as my blood sugars are now in the normal range, my triglycerides are down, the rest of my blood work is in the green (normal range).  I sleep much better and it's been great not to hurt!
"I have recurring BPPV (benign paroxysmal positional vertigo) which led to vestibular migraines. 
I began using this CBD oil twice a day and gained relief from the anxiety. Words cannot express how grateful I am to have my quality of life back.  I strongly recommend giving CBD oil a try.  It is a life changer for me."
The balance and alignment my body has gone through, its hard to express with words. My body is craving less junk and more green. My sleep is so much deeper and fulfilling, walking up fresh and strong.
I am also a keen golfer, the focus and calmness the oil provides has helped my game in energy and recovery. 
I can definitely tell when I take the oil, my Fibromyalgia is not as bad. I'm up to 40mg with the oil. I have been taking it in the am after breakfast & at night when I go to bed.
I've had Earl on it and he vows that it helps him relax & sleep.  Just wanted you to know that it is doing good for us and is having an effect.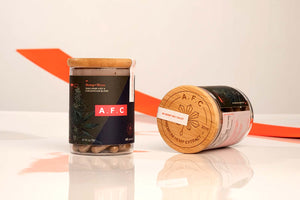 A.F.C Hemp+Myco Immunity Capsules-60
Sale price Price $78.00 Regular price Unit price / per